The Social Media and e-mail BOOTCAMP
Tamsin Fox-Davies is coming to the Google Award Winning Town of Ulverston to present an inspirational internet boot camp.
Tamsin Fox-Davies is Constant Contact's educational marketing expert in the UK.
Tamsin has more than 10 years experience supporting small business, with a background in small business marketing and development. She is apublished author, and also writes for the Constant Contact blog, Women Unlimited, and other national and regional outlets. She sits on the board of theAssociation of UK Business Mentors, and founded the Entrepreneurs' Finishing School. 
Tamsin draws from this experience to be a valuable resource to UK small businesses, not-for-profits, and associations.
She has educated more than 1,000 small businesses on behalf of Constant Contact since joining the team in March 2012.
Engagement Marketing: 
This presentation will help your audience understand how the marketing landscape for small business has changed and how to make that change work for them.
We will focus on key ideas such as,
word of mouth in a social world,
the engagement marketing cycle,
and how your audience can use that engagement to drive social visibility that will bring customers back through their door and introduce new prospects to their business.
Grow Your Business With email and Social Media
This highly informative session will take you from marketing novice to socially savvy in one go.
You'll learn the best approach to marketing in today's economy, and how to create real campaigns that will get you results.
You will also gain an understanding of how social media, including email, can be best used to promote your business.
Attend this session and walk away with your OWN social marketing strategy for your business.
Lunch and Networking
Live Case Study:  How To Fill The Room
In this step-by-step presentation, Kay Hebbourn will guide you through the training she has had from Tamsin to promote this event.
Learn how you can sell your products or services too, from a real life case study.
In this revealing presentation, we will showeverything you need to know take to go from Zero to Hero and still have a life.
Question Time
Your chance to ask Tamsin Fox-Davies anything you want to know about engagement, event and email marketing.
EARLY BIRD GOODIES
The first person to book gets a FREE social media profile photo with Lorraine Oates
The first 7 people to book get to sit with Tamsin at lunch!
A delicious buffet lunch at the Coach House is included in the price.  You will receive a warm Ulverstonian welcome and the chance to experience our passion for food and nature. Some of the dishes on the menu are made using home-grown produce from their community  Kitchen Garden, which you can walk around.
Investment:
Morning: Engagement Marketing & Growing Your Business £25
Afternoon:  Live Case Study:  How to Fill the Room  £25
Whole Day:  £40
Professional Social Media Profile Photo:  £25
Contact
Kay Hebbourn
Brand You Brilliant
44-1229588414
kayhebbourn@gmail.com
Where
Ford Park- The Coach House
Ford Park
Ulverston LA12 7JP.
United Kingdom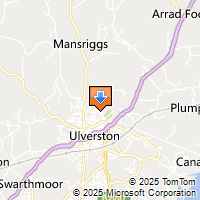 Driving Directions
"I thought I would chance my luck and see if Constant Contact would come to Ulverston …. I can't believe that Tamsin has agreed!"
I am a self-taught geek and fell in love with WordPress because it is available to everyone who can access a computer of one kind or another. I love teaching people how to do things for themselves rather than doing it for them. WordPress is giving business owners the autonomy and the opportunity to take control of their own websites.
I get great satisfaction from knowing that you can learn what you need to without the learning curves.  As a people person, social media was an obvious next step.
I live in Ulverston with my daughter and 2 crazy dogs.
Lorraine Oates- Lake District Photographer
Treat yourself to a shiny new profile photo!A picture is worth a 1,000 friends and your social media profile photo should be a good one. It is an important part of your branding and you should use the same one on every network.Lorraine Oates will be on hand to take photos of conference attendees who book a slot with her prior to the conference during the registration process.
Boost your sales by learning how to easily create powerful newsletters and socially clickable email campaigns.  Keep it all together with one easy-to-use interactive system.
Contact
Kay Hebbourn
Brand You Brilliant
44-1229588414
kayhebbourn@gmail.com
Related articles